Keith Wakeman CEO
SuperBetter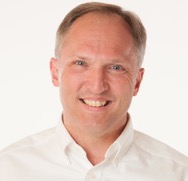 Keith Wakeman is an innovator, brand builder and social entrepreneur. He has led the development and launch of over $1 billion of new businesses and products in the health, wellness and food industries.
Keith's mission is to bring to the world broad-reaching science-based innovations to unlock whole-person human potential. He is currently leading the expansion of SuperBetter and its proven method for improving resilience and mental health.
He started his career in the food industry, growing brand portfolios, managing P&Ls and leading innovation and new venture development teams for top tier companies including Kellogg, Keebler & Nabisco. He then founded Cherry Street Innovation, a consulting company that he ran for a decade, developing new business and growth platforms for clients across a range of health, wellness and food markets. Keith co-founded the SuperBetter Company in Chicago and led the acquisition of SuperBetter in 2015.
Follow Keith on Twitter @CherryStreet7.